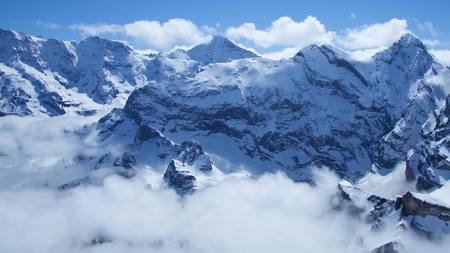 Contact us for a personal arrangement , short trip or a long trip ,day trip or overnight. accommodation in a tent, cabin or mountain lodge. Alone ,couple or are you a small group we can put together a trip that you want or dream about

Feb 21, 2020 Driving the dog sledViator review: Sled trip with husky in the alta valleyWe had so many wonderful experiences, we were picked up right on time at the cruise terminal, brought into their home and they provided cold weather clothes which we really appreciated. This family is so gracious, sharing these wonderful dogs with us and giving us an experience of a lifetime, my husband was so excited to be able to drive the sled, a once in a lifetime experience. It was so nice to have then take pictures of us too. We had a beautiful ride, even got to see 2 moose, the scenery was just beautiful. It was our own private outing for the 4 of us with all the personal attention, it was great. Can't say enough about our amazing experience and them sharing home and family with us. Would highly recommend them, they went above and beyond for us.

Jan 2, 2021 Den Beste opplevelse i Nord NorgeTripadvisor review: Sled trip with husky in the alta valleyUtrolig gøy opplevelse, hyggelig familien og søte hunder. Lang tur med fint området. Veldig liten gruppe,
vi var bare 3.

Sep 12, 2020 Great experience with a very welcoming familyTripadvisor review: Dog driving with dog carriage in the Alta Valley along the famous salmon riverGreat experience with a very welcoming family.
He picked us up at the hotel and drove us to his home where he also had the dogs outside at the dog park. We got protective clothing to have over ours, and they opened their home to us right away. They felt very natural and welcoming to us. He checked our comfort level with dogs and since i am very comfortable sround them i was allowed to help get the dogs and put them on the line. My wife who is not that comfortable with new dogs were watching while he talked to her and explained all the steps. We went with 2 wagons, my wife was passenger and i the driver on one, and 2 people from the husky place on the other, so it was one extra driver with incase i felt like not driving or could not handle it. I was drivind the while trup, it was s blast! We went on a variety of surfaces like forest and rocky river ground, with some scenery stops on the way. Both me and my wife enjoyed the trip a lot. After i helped putting the dogs back to place while my wife was by a fireplace they had warming up and talking to the wife of the house.
They are not the biggest husky farm in the area but we chose them initially just for that. And they did not disappoint, a warm and open family where you feel welcome providing a great experience with the husky dogs. We warm-heartly recommend this trip 😊